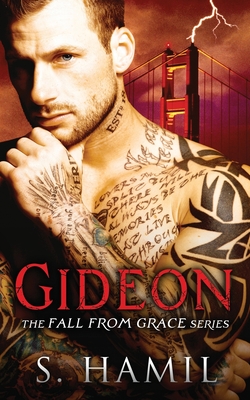 Gideon (Paperback)
Heavenly Fall: Fall from Grace, Chronicles of Gideon
Sharon Hamilton, 9781945020322, 276pp.
Publication Date: January 17, 2017
* Individual store prices may vary.
Description
Gideon's Fall From Grace comes after one too many boring days atop the Golden Gate Bridge as a Watcher. Tethered by celestial restraints and feeling abandoned by the very beings who "enhanced" him, he rebels in a very public fashion, forever altering the San Francisco skyline. At first he just wants to escape. But later, he wants revenge from a heartless Supreme Being and his angelic minions for having ruined his immortal life. Can a freak who dwells somewhere between Heaven and Hell find love and happiness in a typical Wine Country small town?
About the Author
NY Times and USA Today Bestselling Author, "Sharon Hamilton's storytelling satisfies like a thick bar of chocolate. Sharon's romances are scorching hot, filled with suspense, adventure and adrenaline-pumping action." Sharon and her husband live in Northern California, in the heart of the Wine Country, where most of her stories take place. When she isn't writing, she can be found getting vera vera dirty in her flower and vegetable gardens.