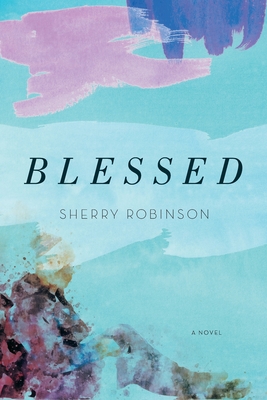 Blessed
Paperback

* Individual store prices may vary.
Description
Grayson Armstrong's vision for a dying church has everyone in small-town Mercy, Kentucky, talking. The truth is everyone had been talking about Grayson ever since this dark-haired twenty-eight-year-old preacher with shoulder-length hair and an ill-fitting suit drove into town twelve years before in his silver convertible with his pretty wife and two rambunctious boys. It's his untimely death, though, that has everyone trying to understand who they thought he was.


This vivid, poignant, and heart-breaking story is told by multiple characters whose paths intersect with Grayson: a homeless Vietnam veteran haunted by demons of war; the local diner's young waitress grappling with her family's dark history; aggrieved and supportive congregants and townspeople confronting change and the power of love and hate; and Grayson's wife and his coming-of-age gay son, struggling to understand their own feelings about Grayson.


During a time when communities and countries are split apart, Robinson's calming prose and timely story encourages us to put aside our fears, hate, and biases and to open our hearts and challenge our perceptions. Blessed is ultimately a story of hope and of the power of forgiveness.
Praise For Blessed…
In
Blessed
, Sherry Robinson has created an eclectic cast of characters who could live in any American small town. Everyone here is searching for their own mercy, grace, and forgiveness. Robinson is a rare voice who explores many angles of a situation, including those that might seem easily defined as right or wrong; good or bad; evil or virtuous. In the end, even those people who seem most confident in their beliefs come to see that nothing—in religion, friendships, family, or life—is so simple.

—NATALIE SYPOLT, author of The Sound of Holding Your Breath


The characters inside Blessed are so real readers will feel they could shake their hands after a Sunday sermon. The descriptions of church are vivid: you can smell the familiar scent of a dusty sanctuary, hear golden-toned, gospel music humming from the choir room, and feel the heft of a rugged, time-tattered hymnal in your hands. Despite such striking descriptions, Robinson is able to step back and weave this wonderful tale simply, with a calmness of tone and straightforwardness that lets the characters speak for themselves. She does this to great effect. Blessed is a beautifully-written story told by a tremendously talented writer.

—FRANK REDDY, author of Eyes on the Island and award-winning journalist


Sherry Robinson has a true understanding of small towns and their spiritual turmoils. In Blessed she gives us the compelling story of the town of Mercy, through its characters and their attempts to understand the words of Christ and the conflicts that result from their differing interpretations. She writes with such clear humanity that I knew each character in the town, and therefore knew the town itself. She has a rare gift for making true characters involved in an absorbing narrative, and to our benefit she has chosen to write about real people struggling with faith, belief, and action. Her work here is so true, so immediate and compelling, that it is hard to put down.
 
—CARRIE MULLINS, author of Night Garden


Praise for My Secrets Cry Aloud

Sherry Robinson has the ability to go right to the heart of things: a family, a personality…She does not gloss over or neglect the real complexity of life.

—LEE SMITH, author of Dimestore


[A] beautifully written novel filled with wisdom and keen insights in a calm, clear voice, and a book that you will carry with you long after you've finished.

—SILAS HOUSE, author of Southernmost


Shadelandhouse Modern Press, 9781945049101, 256pp.
Publication Date: June 25, 2019
About the Author
SHERRY ROBINSON, an American fiction writer, is the author of two novels, Blessed and My Secrets Cry Aloud. She is currently Vice Provost and Professor of English at Eastern Kentucky University, where she spent thirteen years specializing in American Literature before moving into administrative positions. She has a PhD from the University of Kentucky and an MA from Eastern Kentucky University, both in English.


or
Not Currently Available for Direct Purchase