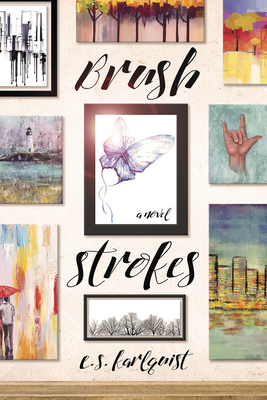 Brush Strokes (Paperback)
Interlude Press, 9781945053221, 254pp.
Publication Date: March 12, 2019
* Individual store prices may vary.
Description
Todd Navarro is halfway through college, trying to juggle his art studies with work and avoid the ongoing feud between the gallery where he works and the one next door. When his best friend Mela invites him to a frat party, he meets athlete Daniel Berger, who doesnt fit Todds preconceived notions about jocks. After an unexpected night together, a romance seems possible, until Todd discovers that what they have in common could also drive them apart.
About the Author
E.S. started writing stories as soon as she learned how to string letters together to create words and sentences. One of her first creations was around seven pages, eighty words, and about a tortoise living in a microwave. Since then, her stories have become a little longer, and perhaps slightly more complex. E.S. works for the Swedish government and has a masters degree in human resources. Brush Strokes is her first novel.