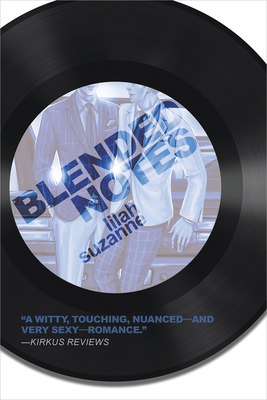 Blended Notes (Paperback)
Interlude Press, 9781945053238, 256pp.
Publication Date: August 1, 2017
* Individual store prices may vary.
About the Author
Lilah Suzanne has been writing actively since the sixth grade, when a literary magazine published her essay about an uncle who lost his life to AIDS. A freelance writer from North Carolina, she spends most of her time behind a computer screen, but on the rare occasion she ventures outside she enjoys museums, libraries, live concerts, and quiet walks in the woods. Lilah is the author of the Interlude Press books Spice, Pivot and Slip, Broken Records and Burning Tracks.
Praise For Blended Notes…
"A witty, touching, nuanced—and very sexy—romance." — Kirkus Reviews

"This book is a languid read, about a person caught between difficult decisions on all sides. This novel doesn't match Nico's book(Broken Records, Spotlight Series #1); rather it's coordinated, making the full effect so much better." RT Book Reviews