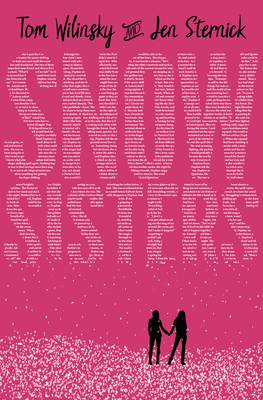 Snowsisters (Paperback)
Interlude Press, 9781945053528, 264pp.
Publication Date: February 1, 2018
* Individual store prices may vary.
About the Author
Tom Wilinsky & Jen Sternick met in high school and started a conversation which, years later, is ongoing through their writing partnership, Never Have I Ever Books.

Tom lives with his partner in New York, where he's an attorney who likes cold weather, old cars, and anything with zombies.

Jen lives in Rhode Island with her husband, two sons, and a cranky, seven-toed cat. She's a former criminal prosecutor who still works in government. She likes theater, travel, and Twitter, an admitted addiction.

They are both avid readers and share books, recipes, music, and strong opinions.
Praise For Snowsisters…
"In a narrative where learning a writer's craft fuels each coming-of-age, the clear literary metaphors for diversity, tradition, and modernity are both thematic and thoroughly satisfying." KIRKUS REVIEWS (12/21/17)

"SNOWSISTERS offers a delightful and much-needed opportunity for LGBTQIA readers to find themselves starring within the pages of a novel, but the message is a universal one: We are the architects of our own stories, and we are the ones who decide when and where those stories are told. A wonderful, important debut."
- Jodi Picoult, NYT bestselling author of SMALL GREAT THINGS

"A compelling portrayal of two young girls from different worlds headed after what they want but slowing down enough to connect and remind us that strength and doing the right thing can be all kinds of messy and complicated—I'm all over that!"
— M-E Girard, author of GIRL MANS UP

"At the heart of this timely, well-crafted novel is a beautifully rendered relationship. Soph and Tess, different as night and day meet at a women's writing retreat in the middle of winter in the middle of nowhere. What happens between them will touch your heart, as all good stories do. A shining and promising debut."
— Sarah Weeks, author of SO B. IT