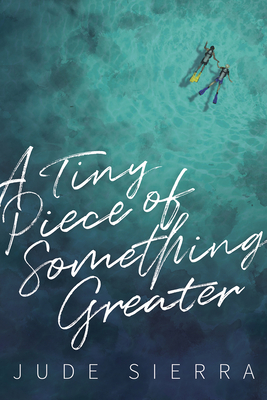 A Tiny Piece of Something Greater (Paperback)
Interlude Press, 9781945053603, 264pp.
Publication Date: May 17, 2018
* Individual store prices may vary.
Description
Reid Watsford has a lot of secrets and a past he can't quite escape. While staying at his grandmother's condo in Key Largo, he signs up for introductory dive classes, where he meets Joaquim Oliveira, a Brazilian dive instructor with wanderlust. Driven by an instant, magnetic pull, what could have been just a hookup quickly deepens. As their relationship evolves, they must learn to navigate the challenges of Reid's mental illness—on their own and with each other.
About the Author
Jude Sierra is a Latinx poet, author, academic and mother working toward her PhD in Writing and Rhetoric, looking at the intersections of Queer, Feminist and Pop Culture Studies. She also works as an LGBTQAI+ book reviewer for From Top to Bottom Reviews. Her novels include Hush, What it Takes, and Idlewild, a contemporary LGBT romance set in Detroit's renaissance, which was named a Best Book of 2016 by Kirkus Reviews.
Praise For A Tiny Piece of Something Greater…
Kirk's Best Books of 2016 (Idlewild)
Publishers Weekly Starred Review (What It Takes)