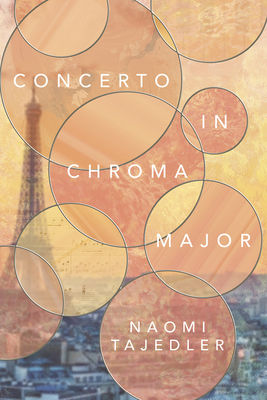 Concerto in Chroma Major (Paperback)
Interlude Press, 9781945053665, 238pp.
Publication Date: July 1, 2018
* Individual store prices may vary.
About the Author
Born and raised in Paris, France, Naomi Tajedler learned to love Art from the womb when her father played guitar to her pregnant mother. Her love of books led her to a Bachelor of Arts in Book Restoration and Conservation, followed by a Master's Degree in Art market Management, focused on the book market. Her first short story, What The Heart Wants, was published in Summer Love (2015), an LGBTQ Young Adult collection by Duet Books, an imprint of Interlude Press. In 2017, one of her flash fiction stories was published by Queer Fiction Press; she also contributed to the Cassandra Project, a collection of works sold for the benefit of Rrain. When not writing, Naomi can be found sharing body positivity tips on social media and trying recipes out on her loved ones.