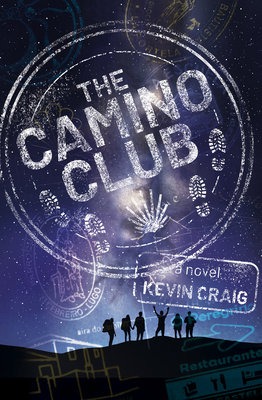 The Camino Club (Paperback)
Duet Books, 9781945053979, 324pp.
Publication Date: October 6, 2020
* Individual store prices may vary.
Description
After getting in trouble with the law, a group of wayward teens from diverse backgrounds are given an ultimatum: serve time in juvenile detention for their crimes, or walk the Camino de Santiago pilgrimage route across Spain over the summer holidays with a pair of court-appointed counselor guides. Although unlikely friends, they all try to make the best of their situation. The pilgrims grow closer on their journey, but when and if they reach the Cathedral in Santiago, will they each find what they're looking for and come out of the walk ready to conquer the shattered worlds they left behind?
About the Author
Kevin Craig is the author of six novels: Summer on Fire (2011), Sebastian's Poet (2012), The Reasons (2013), Burn Baby Burn Baby (2014), Half Dead & Fully Broken (2015), Pride Must Be A Place (2018), and I Will Tell the Night (2019). Kevin is a playwright, poet, and short story writer who lives in Toronto with their husband, Michael. Kevin was a founding member of the Ontario Writers' Conference Board of Directors. They currently sit on the Writers' Community of Durham Region's (WCDR) Board of Directors as Membership Coordinator. Website: https://ktcraig.com/.