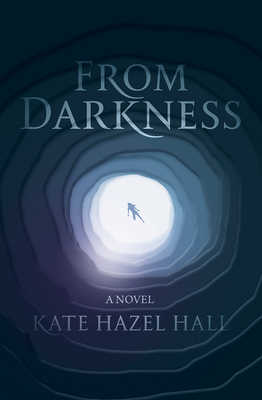 From Darkness
Paperback

* Individual store prices may vary.
Description
Sixteen-year-old Ari Wyndham lost her best friend in the sea. Everybody told her it was an accident, but Ari can't forgive herself. Her own life is cut short when a tiger-snake delivers a deathly bite, and a beautiful, ghostly and strangely familiar young woman appears, summoning Ari's soul to the underworld. Ari, however, refuses to go. Though she knows there will be a terrible price to pay for her transgression, the mysterious guide chooses to save Ari. Their rebellion upsets the balance of life and death in Ari's remote coastal village. A rift opens from the underworld, unleashing dark magic: savage dog packs emerge at night, fishermen catch ghostly bodies in their nets, and children go missing. Together, Ari and her guide battle the dark powers of the underworld and heal the rift. Though their bond seems unbreakable, it may not be enough. It is up to Ari to find the courage to do the one thing that will save the world from darkness.
Praise For From Darkness…
"This delicate story combines suspenseful twists with emboldening love, threading miracles out of the bleakest moments. Gentle, cloistered scenes in which Ari tries to hide Alex's return contrast with searches in a forest that's pocked with treacherous sinkholes. The novel navigates these shifting environments with ease." —Karen Rigby, Foreword Reviews

"Set in two richly imagined, juxtaposed worlds and cleverly infused with Greek mythology, From Darkness is an atmospheric tale of grief, courage and first love." —Julia Ember, author of The Seafarer's Kiss and Ruinsong

"Hall's unadorned, graceful prose suffuses first love, otherworldly threats, and mundane chores with the same irresistible sincerity...Ari's journey is clear, heartrending, and shot through with sweetness and eerie beauty." —Publishers Weekly

"This coming-of-age story will leave readers empathizing with Ari as she transitions into adulthood and learns to be brave in the face of danger." —Beronica Puhr, School Library Journal
Interlude Press - Duet Books, 9781945053986, 268pp.
Publication Date: November 3, 2020
About the Author
Kate Hazel Hall has published short stories and creative non-fiction for adults, but YA fiction is where her heart is—especially fantasy, magical realism, and speculative YA with a healthy amount of Sapphic romance built in. When she isn't writing, Kate often sneaks off to the forest or the beach with a sketchbook and a surfboard. Despite wearing out several wetsuits, Kate is yet to gain her advanced surfer qualifications, but she does have a PhD in Literary Studies from Deakin University, where she teaches graduate research skills, genre studies and ecological fiction. Kate lives with her daughters and the world's naughtiest rescue cat in a small Australian coastal town, just across the Southern Ocean from Antarctica. From Darkness (Duet Books, November 2020) is her first novel.