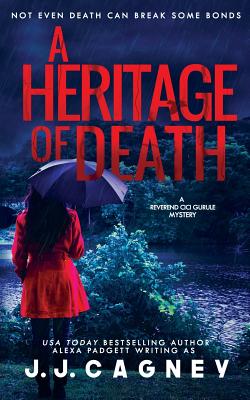 A Heritage of Death
Paperback

* Individual store prices may vary.
Description
An unconventional woman. A brutal murder. To solve the case, one reverend will look for help from beyond the grave . . . 


Reverend Cici Gurule dreams of a bruised and bloodied woman who looks alarmingly like Cici. She'd like to pretend the recurring dream is a nightmare and nothing more, but there are too many coincidences in her waking life to write it off. Like the baby that turns up on her porch--a baby who disappeared days before.
She and Detective Sam Chastain race to find the woman, but the killer finds her first. Worse, a personal message, pinned to the victim's blouse states, "You're next."

As the trail grows cold, Cici's only chance to solve the mystery before she becomes the next target may be a clue left by her ghostly twin.

Sidecar Press, LLC, 9781945090233, 250pp.
Publication Date: October 23, 2018