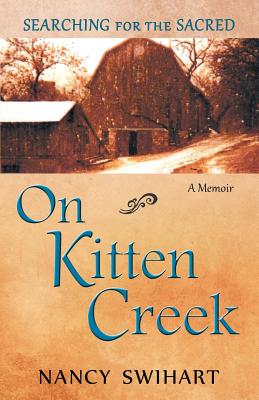 On Kitten Creek
Searching for the Sacred: A Memoir
Paperback

* Individual store prices may vary.
Description
Enter the adventure of unwrapping gifts from the God who loves to inhabit our space: the gift of community, the gift of sorrows and celebrations; the gift of land and buildings; even the gifts of the animals that fill our lives.
When the Swihart family left a thriving ministry in Southern California and moved to rural Kansas, they sought a place to live sacramentally and in community. Nancy dreamed of a L'Abri-style center in rural Kansas. As God-given dreams often do, this one took a different form than first envisioned. Read how God used individuals and families with their unique gifts, the land with its resources and features, even the farm animals to shape a far-reaching experience of what Francis Schaeffer called "The God Who Is There"--on a rustic, old farm along Kitten Creek.
In this book you will find:
Encouragement to look in everyday life for the sacred that is always there.
An example of an authentic, loving, effective community of believers.
Insights into how God's creatures, the animals, can enrich our lives.
Cladach Publishing, 9781945099021, 186pp.
Publication Date: May 27, 2017