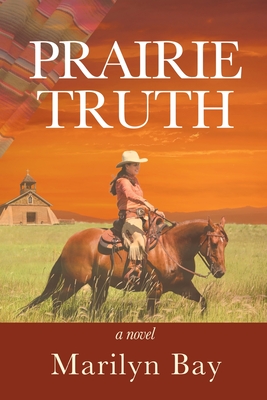 Prairie Truth (Paperback)
Cladach Publishing, 9781945099090, 262pp.
Publication Date: September 1, 2019
* Individual store prices may vary.
Description
Historical fiction set in 1888 San Luis Valley, Colorado
The colorful history and traditions of the beautiful southern Colorado region and its people--Spanish, Spanish Jew, Mexican, and Anglo--is told in this fast-moving, believable, and engaging novel. The twists and turns of the story, and the gradual development of the characters, adds suspense that will keep readers turning pages right up to the moving and satisfying conclusion.
Caroline, the main character, is a caring and determined young woman, and the best horse trainer around. But being of mixed heritage--her Cheyenne father found his wife among the white settlers of the plains--she meets rejection at every turn. She decides to leave her home east of Denver to seek a new life and identity in the region of Colorado settled decades earlier by Mexicans--the San Luis Valley. She learns enough of the Spanish language and Hispano ranching customs, to pass for a se orita.
When she meets Mauricio, whose family of humble means has prospered as ranchers in the San Luis Valley, Mauricio is intrigued by Caroline, and suspects she is running from something.
In the San Luis region, some of the Anglos are using the Mexican's own cultural practices to cheat them out of what is rightfully theirs. Incensed by the injustice, Mauricio uses his business acumen and understanding of Anglo practices to try to right these wrongs.
But Caroline is the only one who can make right the half-truths she is living. Will she be able to extricate herself from the awkward, even dangerous situations in which she finds herself, and trust that she can be accepted and loved?
This book is the sequel to Prairie Grace (Koehlerbooks, 2013).