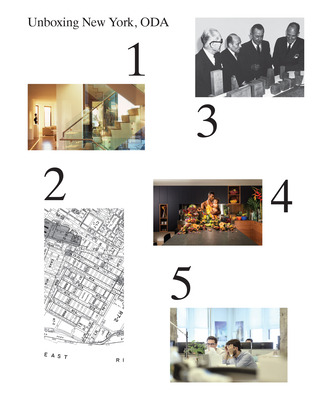 Unboxing New York (Hardcover)
Actar, 9781945150777, 314pp.
Publication Date: October 22, 2018
* Individual store prices may vary.
Description
Unboxing New York is a collaborative testimony to the realities architecture faces in the evolving landscape of New York City. In a collection of 50 short texts, richly illustrated with detailed diagrams and photo essays, ODA weaves together the stories, inspirations, and methodologies it has developed over the last 10 years to challenge the city's architectural conventions with an optimistic outlook. In a city like New York, dominated by regulations and defined by a strong post-recession development boom, the architect is bound by conventions and prescribed parameters. Code, market, and time are words as common in the architect's vocabulary as context, proportion and light. Consequently, the architect's power has been pushed away from fundamental qualities of living. Unboxing New York investigates these architecture topics to recover the power to design with quality of life as the number one objective. Unboxing New York is a behind-the-scenes examination of the changing shape of New York City since 2010 -revealing the forces, theories, and histories that have transformed the city, studying the common conventions that architects deal with as a result. In a bind-up of five smaller books with a wide variety of short articles, research pieces, diagrams, and an analysis of key facets of projects, the book presents the realities of the profession and lays out an accessible and engaging roadmap to working within a large, highly regulated metropolis like New York to create valuable additions to urban life. With prolific experience designing and building in New York -with over 50 designs within an area of 50 square miles- ODA is uniquely positioned to lead this exploration. The firm witnessed the city's rapid development firsthand, and under a soaring volume of work and no time to waste, it has developed an intuitive formula of decision making to design alternative as-of-right buildings that rearrange priorities and transgress molds.