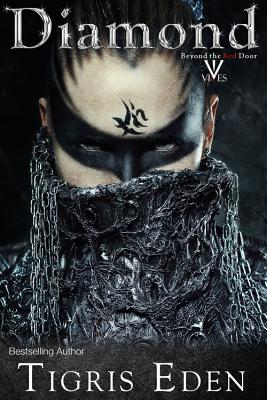 Diamond
Paperback

* Individual store prices may vary.
Description
" There are a lot of books available that claim to be dystopian with dark undertones but this book just knocked me for six NetGalley Review Marta "
""Diamond is so brutally raw in the realities of humanity and the base instinct to survive. I am giving this story a HUGE 5 Boundless Stars." Boundless Book Reivews " The first book in a new series by Author Tigris Eden. Beyond the Red Door, everything has a price. Eons ago, the comet Biel passed through Earth's atmosphere, depositing Travelers and leaving behind remnants that drastically altered the planet and its inhabitants. Hundreds of years later, mutation and evolution have left behind a desolate wasteland and dangers beyond comprehension.
The last remnants of the human race are clinging to life, living in the ruins of Earth's major cities and struggling to survive. Technology is scarce, and what little remains comes from the very thing that almost destroyed them. Monsters roam the streets, and fear and duplicity rule.
The fallout from the comet has mutation spreading, disfiguring men and twisting their minds, turning them into cannibals and savages that threaten the city and its people. Amidst the chaos, one man rules as Sovereign and corners the market on both technology and trade. To Lavarious Diamond, everything is for sale or trade. The only question is how much it's worth.
When a mysterious woman comes to the Quarry and promises a huge payday, Diamond's tidy life is shaken up, and he finds himself uncharacteristically helping her. Along the way, secrets and deceit abound. When the truth comes out, nothing and nobody will ever be the same.
Kats Kreative Ideas, 9781945171628, 314pp.
Publication Date: April 26, 2016
About the Author
Tigris is a military brat who's done her fair share of travelling, thanks to her Army father. She's married to the infamous LL and has three boys. She currently resides in Houston and is actively seeking a book-buddy for the end of the world. You can find Tigris on Twitter, Facebook, and at her website.
or
Not Currently Available for Direct Purchase