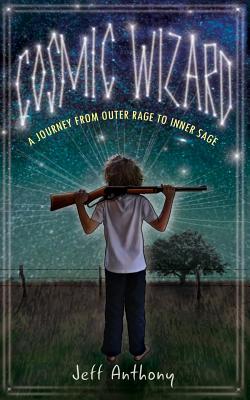 Cosmic Wizard
A Journey from Outer Rage to Inner Sage
Paperback

* Individual store prices may vary.
Description
Jeff Anthony spent many years repeating what he learned from his family - anger, resentment, blame, and frustration. These led him to despair, depression, and living a very unsatisfying life. He constantly changed jobs, directions, and even moved to a foreign country. He was fortunate to have held on to his wife and kids through it all - his one source of stability in an otherwise downward-spiraling existence. This honest and brave memoir of personal discovery tells how Anthony became his own hero by conquering his self-sabotage, accepting life for what it is, and turning his struggles with health into a quest for spiritual healing. He experienced a variety of healing rituals, some quite supernatural, that cumulatively opened his heart to harmony, possibility, and love. Anthony's accounts of his childhood, and the roadblock of muscular dystrophy that occurred after breaking free from his family and achieving success in the military, are visceral yet told with grace and wit. The reader is drawn into Jeff's journey and roots for his success at every turn. It's a great read as well as the lead-up to six strategies that transformed him from outer rage to inner sage: acceptance, surrender, life purpose, forgiveness, self-love, and harmony.
Jeff Anthony, 9781945252259, 232pp.
Publication Date: June 12, 2017