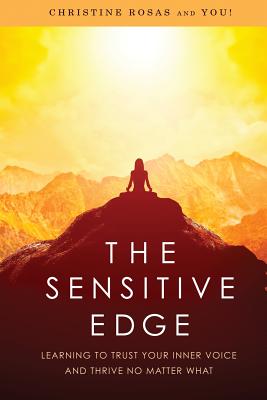 The Sensitive Edge
Learning To Trust Your Inner Voice and Thrive No Matter What
Paperback

* Individual store prices may vary.
Description
Wouldn't it be great if life always went smoothly?

Whether it's choosing schooling for our children, a care facility for our aging parents, or even a restaurant to eat dinner with our significant other, life is full of situations that require decisions and interactions with others.

These moments can throw us into a continuous frenzy of chaotic emotions and haphazard reactions. They can leave us wondering: Will things ever go smoothly and according to plan again?

We live in a world full of people on differing paths, armed with belief systems that dictate how they interact in the world, so we can't predict the outcome of every situation.

However, this uncertainty needn't continuously affect your life. You can take back control. You can live a life of your dreams, and avoid taking other people's actions to heart, all in the midst of a challenging situation.

Like me, you have the power within you to know what's best for you in any given situation. Sometimes, all that is required is a nudge of understanding and support, which is where The Sensitive Edge comes in. Together, we can change things. That is why you are co-authoring this book. I'll show you how to break down life into manageable moments, and respond in a way that honors what's most important to you.

Co-authoring The Sensitive Edge enables you to:

- Feel nourished and supported, no matter what the challenge,
- Create alternative solutions for situations that cause you stress,
- Be seen and listened to, even when no one seems to care.
Christine Marie Rosas, 9781945252334, 252pp.
Publication Date: March 19, 2018