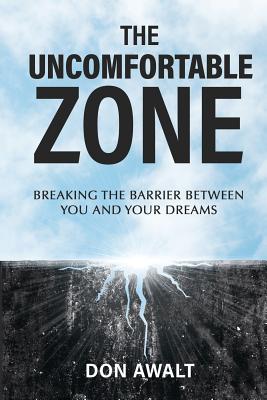 The Uncomfortable Zone
Breaking the Barrier Between You and Your Dreams
Paperback

* Individual store prices may vary.
Description
What If the Very Things That Are Uncomfortable for You ... Hold the Keys to Your Dreams Becoming Reality
Do you have goals imprisoned by the fear of actually pursuing them? Have you ever had sleepless nights thinking about something you knew must be done, but have no idea how to accomplish it? Have your dreams taken a back burner for too long? Or maybe you've given up on them altogether.
Transforming someday dreams into today's reality is one of the most rewarding things you can experience as a human being. But too many of them lie dormant. Why? Because moving through fear and achieving your dreams - for your health, career, relationship, family, business, etc. requires you to navigate through The Uncomfortable Zone, which none of us were ever taught how to do.
In this book Don Awalt reveals a proven process for learning how to get comfortable with being uncomfortable - because change in any area is uncomfortable. If you want something in your life to be different than it is right now, you must embrace that discomfort and navigate your way through it until it can never stop you again.
Discover through Don's personal experiences, stories, and hard-earned wisdom how to jump into your Uncomfortable Zone and reap the many rewards of a life with no regrets.
Donald Awalt, 9781945252471, 164pp.
Publication Date: October 31, 2018