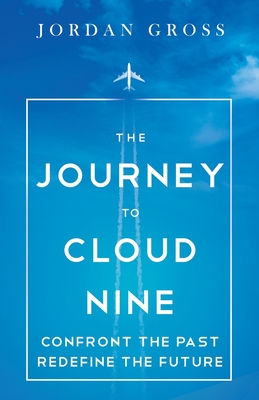 The Journey to Cloud Nine
Confront the Past Redefine the Future
Paperback

* Individual store prices may vary.
Description
"As meaningful as The Alchemist; as brilliantly told as The Life of Pi, and as inspirational as Eat, Pray, Love"
This thought-provoking allegory offers an innovative approach to understanding meaning, purpose, and fulfillment. It tells the story of what is, what was, what could have been, and what could still be.
Jerry is a traditionally successful, yet unfulfilled man, who has isolated himself from the rest of the world by making decisions based on society's definition of success, rather on than his own. But, through a transformative expedition through the clouds, Jerry is able to relive the most pivotal moments of his life, traveling from cloud one, all the way to cloud nine-discovering the people, the positivity, and the principles he must now embrace to live the rest of his life on cloud nine. Jerry's journey will encourage you to:
Choose what if I do? rather than what if I do not?
Be grateful for what you have, rather than be dissatisfied with what you do not
Live according to your own definition of success, and nobody else's
Order your copy of The Journey to Cloud Nine today.
Jordan Gross, 9781945252730, 180pp.
Publication Date: February 6, 2020