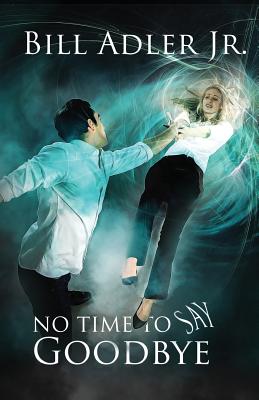 No Time to Say Goodbye (Paperback)
Claren Books, 9781945259050, 68pp.
Publication Date: February 17, 2017
* Individual store prices may vary.
Description
Praise for No Time to Say Goodbye:
Captivating, engaging and fabulous. I loved this book. The book is a must read for everyone. The flowing prose and strong characters and the well developed mystery hooked me in from the beginning. -Rubina Bashir/NetGalley
I read a great new book thanks to NetGalley and publisher Claren Books and author Bill Adler Jr -- the book is No Time to Say Goodbye...I have to honestly say that this book was unpredictable with a definite plot twist...You need to grab it -- truly a good book. -Stephanie White/NetGalley
Adler...writes a compelling sci-fi narrative, with the reader as eager as Dennis to figure out what's happening. -Kirkus
A great read for fans of time travel. -Books a Plenty
Yesterday, all Dennis Tanner wanted was to love his wife, Rachel, and be the best doctor he could. Today, all Dennis wants is to stop traveling forward in time, before the woman he loves, his friends, and his entire world are gone.
Dennis' symptoms begin as short minutes of lost time followed by a moment of worry. But soon Dennis realizes that his worry is real: Something strange is happening to him.
Dennis tries to get to the bottom of this, and fast. But the phenomena is impossible to predict; the time between jumps is getting shorter, and the distances longer. The problem is something that modern medicine can't cure.
Why is Dennis Tanner on a one-way journey to the future? Will Dennis be able to stop time traveling before his wife becomes lost in the past?
No Time to Say Goodbye is a gripping story about one man's desperate attempt to hold onto love and life no matter what happens, no matter where or when he is.