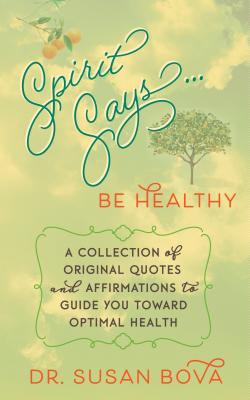 Spirit Says ... Be Healthy
A Collection of Original Quotes and Affirmations to Guide You Toward Optimal Health
Paperback

* Individual store prices may vary.
Description
"What separates the joyful from the miserable is attitude. Adopt a good one and watch blessings come your way."
In this second installment of the Spirit Says ... series, Dr. Susan Bova shares wise words for well-being from the higher realms. First, allow these original quotes to gently guide you toward optimal health in body, mind, and soul, then activate your healing transformation by applying the related positive affirmations to your daily life. Each passage holds the healing energy you need to assist you in your life's journey, and each affirmation supports your decision to embrace optimal health. Take a daily dose of feel-good, affirm your well-being, and let Spirit move you to live a healthy life.
Martin Avenue Press, 9781945262029, 142pp.
Publication Date: August 30, 2016