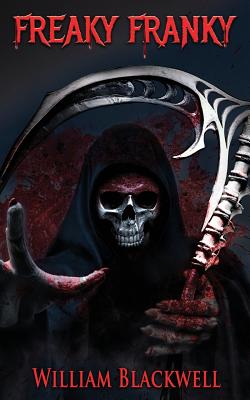 Freaky Franky (Paperback)
Telemachus Press, LLC, 9781945330940, 326pp.
Publication Date: December 3, 2017
* Individual store prices may vary.
Description
When an enigmatic town doctor saves the life of Anisa Worthington's dying son, she abandons Christianity in favor of devotion to the cult of Santa Muerte or Saint Death. Some believe the mysterious skeleton saint will protect their loved ones, help in matters of the heart, and provide abundant happiness, health, wealth, and justice. But others, including the Catholic Church, call the cult blasphemous, evil, and satanic.Anisa introduces Saint Death to her friend Helen Randon, and soon one of Helen's enemies is brutally murdered. Residents of Montague, a peaceful little town in Prince Edward Island, begin plotting to rid the Bible belt of apostates.Anisa suspects Helen is perverting the good tenets of Saint Death. Before she can act, a terrible nightmare propels her to the Dominican Republic in search of Franklin, her long-lost and unstable brother, who mysteriously disappeared without a trace twenty years ago.To her horror, Anisa learns Franklin is worshipping Saint Death with evil intentions. As a fanatical and hell-bent lynch mob tightens the noose, mysterious murders begin occurring all around Anisa. Unsure who's an enemy and who's an ally, she's thrust into a violent battle to save her life, as well as the lives of her friends and brother.
About the Author
William Blackwell studied journalism at Calgary's Mount Royal University and English literature at Vancouver's University of British Columbia. He worked as a print journalist for many years before becoming an author. Currently living on an acreage in Prince Edward Island, Blackwell loves to travel and write fiction. He's written many titles including: Brainstorm, Nightmare's Edge, The Rage Trilogy, Assaulted Souls trilogy, Orgon Conclusion, Rule 14, Resurrection Point, The Strap, A Head for an Eye, Blood Curse, Black Dawn, The End Is Nigh, and Freaky Franky. To learn more about Blackwell's work and read the musings of a meandering mind, please visit his website: http: //www.wblackwell.com Twitter: @wblackwell333 Thanks for stopping by.