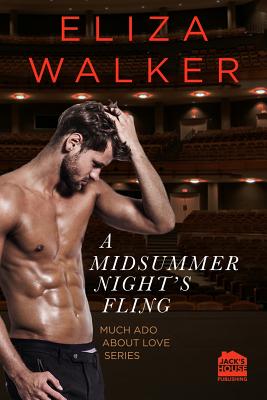 A Midsummer Night's Fling (Paperback)
Jack's House Publishing LLC, 9781945340017, 348pp.
Publication Date: June 20, 2016
* Individual store prices may vary.
or
Not Currently Available for Direct Purchase
Description
"A magical, joyful, delightful, sexy contemporary romance by a new star in the making " -- New York Times bestselling author Marie Force
The show must go on, but the price of admission could be her heart.
Sick of her vagabond life in a Broadway touring company, Nicola is ready to settle down. She wants nothing more than to park her suitcase in California, put out feelers for local auditions, and leave her past firmly behind her.
Too bad her past comes knocking on her door her first day home. All six-foot-three, beautiful man of her past named Max. Stupid Max. The mistake Nicola just can't seem to stop making.
Even before Nicola--fiery, quick-witted, beautiful Nicola--slams the door in his face, Max is in trouble. She will always be the one who got away. Three times. Which makes convincing her to play Titania to his Oberon a bit...awkward.
Though she has zero desire to re-re-rekindle an old flame, Nicola can't turn down the chance Max is offering: a lead role with the West Coast's premiere Shakespeare company. But when their first rehearsal kiss disintegrates into a passionate liplock, she's questioning her sanity and tempted to jump ship--before Max can break her heart again.
Now it's up to Max to convince her that the torch he's been carrying is actually an eternal flame.
Advertisement