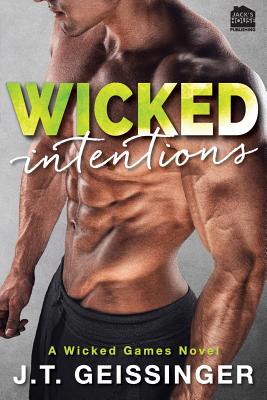 Wicked Intentions (Wicked Games #3) (Paperback)
Jack's House Publishing LLC, 9781945340116, 328pp.
Publication Date: July 11, 2017
* Individual store prices may vary.
Description
In the Caribbean for his best friend's wedding, ex special-ops officer and security expert Ryan McLean meets a beautiful woman in the hotel bar. Their connection is immediate and intense, and they spend a passionate night together with pleasure as their only goal.

But when Ryan wakes the following morning to discover the beautiful woman has vanished, along with millions worth of jewels from the safe of the Saudi prince staying in the suite next door, he realizes their meeting wasn't accidental and becomes determined to find her.
A notorious thief known to authorities only as the Dragonfly, Mariana Lora has one final job to complete before she's free from the oath that bound her to a life of crime, but the sexy-as-hell Marine she spent one explosive tropical night with is hot on her heels at every turn. She has to outwit him to stay out of jail, but fighting their magnetic attraction soon becomes a game neither one of them can resist.

When Mariana's last job goes dangerously wrong and she needs Ryan's help to survive, he has to decide if their game of cat and mouse is only a game, or if he can trust this beautiful thief with something no woman has ever stolen: his heart.