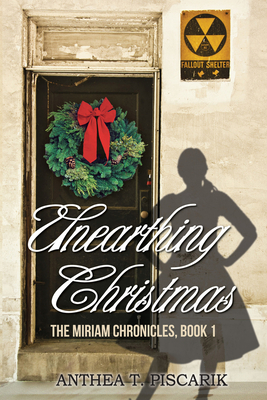 Unearthing Christmas (Paperback)
Canterbury House Publishing, Ltd, 9781945401039, 204pp.
Publication Date: November 17, 2017
* Individual store prices may vary.
Description
Unearthing Christmas" offers a glimpse into a world before technology became the driving force in everyday existence. Fourteen-year-old Peggy, in 2015, cannot imagine a life without IPads, IPhones, Twitter, Instagram, and Facebook. Lori, a teenager with a personal mission, has no knowledge beyond 1955. She reenters the world through time and space to stop Peggy from stealing treasured possessions. Their meeting ground is a bomb shelter, decorated for Christmas, and completely preserved in a span of 60 years Lori and Peggy enter a fate-filled journey leading to self-awareness, understanding, and ultimately, forgiveness. The story goes beyond an exploration of time periods, "Unearthing Christmas" allows readers to examine and reflect upon their choices, at any age.
About the Author
Anthea T. Piscarik established a writing career as a playwright and news reporter for a Catholic Christian weekly newspaper. A graduate from the University of Delaware, she continued her theater studies at the American Academy of Dramatic Arts in New York, and film studies in the inaugural Act One: Writing for Hollywood program. She is an identical twin studies ballet, teaches religious education, and records news stories for the blind. As a producer, Anthea is working on a documentary about a blind couple raising their own sighted twins. Her first published novel, Unearthing Christmas, began with a dream.
or
Not Currently Available for Direct Purchase