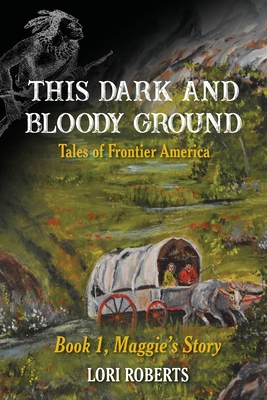 This Dark and Bloody Ground (Paperback)
Tales of Frontier America, Book 1, Maggie's Story
Canterbury House Publishing, Ltd, 9781945401121, 208pp.
Publication Date: September 1, 2019
* Individual store prices may vary.
Description
Twelve-year old Maggie Diele is on the adventure of a lifetime. Traveling to newly acquired Kentucke, Maggie and her family embark on a trek through the Appalachian Mountains to the Cumberland Gap. There, her family, and others like them will follow Daniel Boone through the Gap to the dangerous settlement of Boonesborough in 1776. The country is in turmoil as the Revolutionary War begins.
The newly arrived settlers find the area rugged and prone to attack from nearby Indians. After seeing one of the children massacred, the men keep their long rifles and muskets at the ready.
Young Maggie and her best friend, Mary Katherine, want to join the pretty and popular Jemima Boone and Calloway sisters for an afternoon excursion on the river. Being turned away, the two girls decide to follow the trio from the bluff above the river. As Maggie and Mary Katherine watch, they see Indians sneak up on the girls in the canoe. They turn and run. But will they make it back to the fort in time to warn the men to save the girls--or will they too fall prey to the savages?