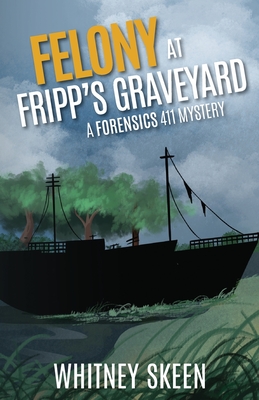 Felony at Fripp's Graveyard
Paperback

* Individual store prices may vary.
Description
Hometown heroes. Hank and Hannah were supposed to be starting high school as freakin' hometown heroes Every media outlet in the tri-county area said so. After the two solved a thirty-five-year-old cold case, Hannah is poised to ride the tide of new-found celebrity right into the halls of Vista Point High School. Even pessimistic Hank self-talks his way into guarded optimism after his sleuthing brings hundreds of new subscribers to his Forensics 411 web show.
Reality quickly sets in when Hannah learns that friendship with Hank is her direct route to downward social mobility. Even cynical Hank is surprised by her swift and stinging rejection.
The best hope for their doomed friendship comes when the local boatyard is burgled. The teen detectives reunite to investigate the million-dollar heist while discovering truths about themselves, each other, and the meaning of true friendship.
Fawkes Press, LLC, 9781945419959, 274pp.
Publication Date: January 25, 2022