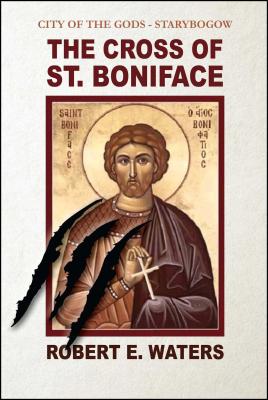 City of the Gods (Paperback)
Cross of Saint Boniface (City of Old Gods)
Zmok Books, 9781945430060, 228pp.
Publication Date: February 27, 2018
* Individual store prices may vary.
Description
A knight in the service of the Teutonic Knights goes on a quest for an object that may lead to the destruction of humanity, only he is unaware. He comes in contact with others who will either help him or kill him

Set against the backdrop of Eastern Europe, The Cross of St. Boniface starts in the cursed city of Starybogow, then travels the Ottoman Empire as Djin and Eldar gods battle for the souls of humans
About the Author
For the past 20 years, Robert E Waters has served in the gaming industry, first as a Managing Editor at The Avalon Hill Game Company, and then as a producer, designer, and writer for several computer game studios. He is currently a designer at Breakaway LTD. His first book for Zmok Publishing is, "The Wayward Eight".

Robert has been publishing fiction professionally since 2003, with his first sale to Weird Tales, "The Assassin's Retirement Party." Since then, he has sold over 25 stories to various online and print magazines and anthologies, including stories to Padwolf Publishing, The Black Library (Games Workshop), Dragon Moon Press, Marietta Publishing, Dark Quest Books, Mundania Press, Nth Degree/Nth Zine, Cloud Imperium Games, and the online magazine The Grantville Gazette, which publishes stories set in Baen Book's best-selling alternate history series, 1632/Ring of Fire. Most recently, Robert has put his editorial skills to task by co-editing the anthology Fantastic Futures 13 (Padwolf Publishing) which features science fiction and fantasy stories about Earth's potential future. From time to time, he also writes short fiction reviews for Tangent Online. He also served for seven years as an assistant editor for Weird Tales.

Robert is currently living in Baltimore, Maryland with his wife Beth, their son Jason, their cat Buzz, and a menagerie of tropical fish who like to play among the ruins of a sunken Spanish Galleon. His website can be found at www.roberternestwaters.com.