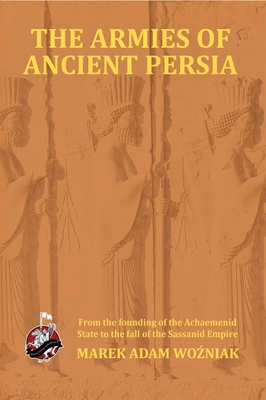 Armies of Ancient Persia (Paperback)
From the Founding of the Achaemenid State to the Fall of the Sasanid Empire
Winged Hussar Publishing, 9781945430084, 350pp.
Publication Date: September 10, 2019
* Individual store prices may vary.
Description
A military history of ancient Persia from its founding to the the end of the Sasanid Empire translated from Polish

The Armies of Ancient Persia is a translation of Marek Adam Wozniak's original Polish manuscript detailing the rise and fall of the Persian armies from Cyrus the Great to the fall of the Sasanid Empire. Relying on a wealth of recent archeological evidence and studies, Dr. Wozniak provide a detail picture of the recruitment, organization, armament and battles of one of the largest armies of the ancient world.
About the Author
Marek Adam Wozniak was born in Radom, Poland in 1976. He received his doctorate in archeology from Nicholas Copernicus University in Warsaw. He has participated in digs at locations in Egypt and Cyprus as well as in the near east. He specializes in the military and technical aspects of society