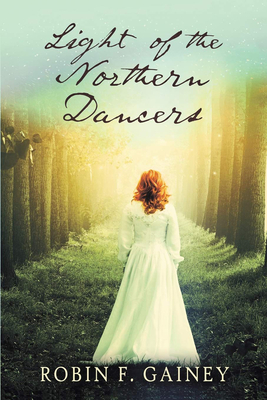 Light of the Northern Dancers (Paperback)
Untreed Reads Publishing, 9781945447495, 396pp.
Publication Date: November 7, 2017
Other Editions of This Title:
Hardcover (11/7/2017)
* Individual store prices may vary.
Description
Fiery aristocrat, Eden Rose, uprooted from her native Scotland, has tended a foundering marriage and failing ranch at the corner of Crazy Woman Creek and the Powder River for a decade. Best friend, backwoods spitfire Maddie True, has her own woes a few miles away: widowed with a passel of young children, and caretaker to her addled father. Abandoned by her husband during the height of Wyoming Territory's worst drought in history, Eden depends on her inept brother, Aiden, to see her through the coming winter. But when he disappears into the wild Bighorn mountains, she shuns Maddie's fearful cautions, teaming with enigmatic Lakota holy man, Intah, to find her brother before the wicked snow holds them all hostage.
About the Author
Robin F. Gainey partnered in the creation of California's Gainey Vineyard; presided over winery culinary programs; and, with Julia Child and others, founded Santa Barbara's American Institute of Wine and Food. She also oversaw the breeding and showing of champion Arabian Horses begun by the Gainey Family in 1939. Over the years, she's lived in Arizona, California, Colorado, Washington, and Rome, Italy. She returned to her hometown, Seattle, to find her heart in writing. Active trustee of the acclaimed Pacific Northwest Ballet, she enjoys reading, cooking, horseback riding, skiing any mountain, and spending three months every year cruising British Columbia's Inside Passage by boat—mostly alone. Light of the Northern Dancers is her second novel.
Praise For Light of the Northern Dancers…
"Light of the Northern Dancers is a powerful novel of a woman's journey, thought-provoking and unsettling in its authenticity and unflinching honesty. Its exploration of the depths of heartbreak is unblinking, yet ultimately, this is a celebration of joy, possibility, and transformation. Robin Gainey's writing illuminates the past in all its brutality and beauty, and the humanity that binds us all together. This story underscores the power of endurance to heal and inspire hope. An unforgettable read that will live in your heart long after the final page is turned."
—Susan Wiggs, NYT Bestselling Author

~~~~~~~~~~~~~~~

"Half of what happens to us may have reason, the rest is chaos. Somewhere down the line, chaos itself may find reason, as Nietzsche said, That which doesn't kill you, makes you stronger. Robin F. Gainey's second novel, LIGHT OF THE NORTHERN DANCERS, has this brand of existentialism. It's real and it doesn't let go! "
— Tom Skerritt, Award Winning Actor, Writer, Director

~~~~~~~~~~~~~~~~

"Brutal and beautiful, unflinching and hopeful, Robin Gainey's LIGHT OF THE NORTHERN DANCERS reveals the triumphs and hardships of pioneer life in the Wyoming Territory in a powerful story of two women surviving against all odds. Gainey's prose is as lush as her story is gripping—a literary page turner!"— Lisa Alber, award-winning author of Whispers in the Mist and Path Into Darkness
~~~~~~~~~~~~~~~~~~~~~~

"A wonderful story, full of surprises. I highly recommend Robin F. Gainey's, Light of the Northern Dancers." — Lynn V. Andrews, New York Times and internationally best-selling author of the Medicine Woman Series