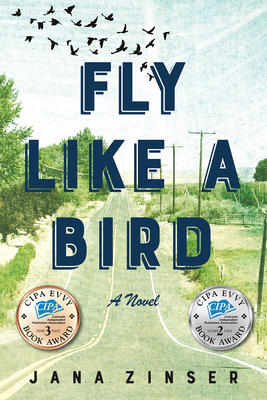 Fly Like a Bird
Paperback

* Individual store prices may vary.
Description
A coming-of-age story of a young white girl who fights racism and betrayal as she tries to unravel the truth about her parents' deaths and escape the town that lied to her.

"Fly Like a Bird presents plot and subplot lines compelling enough to keep the reader turning the pages, and heart racing at times. . . Those who populate the story are colorful, loving, hateful, sad, evil, heroic and courageous, but never stereotypical . . ." - Verified Reviewer

Ivy, a young girl growing up in a small town in the 70s where everyone knows everything, discovers her family and the people in her town are keeping secrets about the night a car crash killed her parents.

The secrets she uncovers and her efforts to leave the town that lied to her, force Ivy to confront betrayal, death, racism, and the meaning of family.

"I actually lived this book. Took me 8 hours to read it. Couldn't put it down. I'd recommend it to everyone. It doesn't matter where you were born and raised, home is really where your family lives, related or not." - Verified reviewer.

"This was a great read! The author really dived deep into topics of racism, domestic violence, sexuality and the impact of family secrets via a young girl that loses her parents. This was well written and an enjoyable read - Goodreads review.

". . . I am pleased to recommend this noir-style Iowa historical to friends and family. It is an interesting read, telling tales of what it takes to make-or-break a family . . ." - Bonnye, NetGalley and Goodreads reviews

". . . I really connected with this book. I found it hard to put down. It resolved too quickly and perfectly in my opionion, and that felt rushed. . . I would have liked a cliff hanger and a follow up book . . . it was THAT enjoyable. I will definitely read more from this author and would recommend this book highly." - Colleen - NetGalley review

"I love family stories, especially about grandparents. And this is a good one. Ivy has lived with her grandmother for as long as she can remember, ever since her parents were tragically killed. Theirs is a small town in the 70s, rife with racism and prejudice and suspicion and secrets. Seems like everyone knows those secrets except for Ivy. The older she gets, the more driven she becomes to find out the truth about what really happened that night so very long ago." - Shawna - NetGalley review


BQB Publishing, 9781945448249, 440pp.
Publication Date: November 1, 2019
About the Author
Jana Zinser writes stories about people fighting against all odds. Versed in TV, features, and books, her background is in politics, public policy, and the media. She is a graduate of the University of New Hampshire School of Law, received her Masters in Journalism from the University of Iowa, and her undergraduate degree in political science and history from Graceland University.Jana is the author of the award-winning book, The Children's Train: Escape on the Kindertransport.
or
Not Currently Available for Direct Purchase