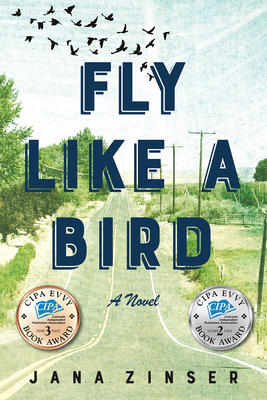 Fly Like a Bird (Paperback)
BQB Publishing, 9781945448249, 440pp.
Publication Date: November 1, 2019
* Individual store prices may vary.
Description
A coming-of-age story of a young white girl who fights racism and betrayal as she tries to unravel the truth about her parents' deaths and escape the town that lied to her. Ivy, a young girl growing up in a small town in the 70s where everyone knows everything, discovers her family and the people in her town are keeping secrets about the night a car crash killed her parents. The secrets she uncovers and her efforts to leave the town that lied to her, force Ivy to confront betrayal, death, racism, and the meaning of family.
About the Author
Jana Zinser writes stories about people fighting against all odds. Versed in TV, features, and books, her background is in politics, public policy, and the media. She is a graduate of the University of New Hampshire School of Law, received her Masters in Journalism from the University of Iowa, and her undergraduate degree in political science and history from Graceland University.

Jana is the author of the award-winning book, "The Children's Train: Escape on the Kindertransport."