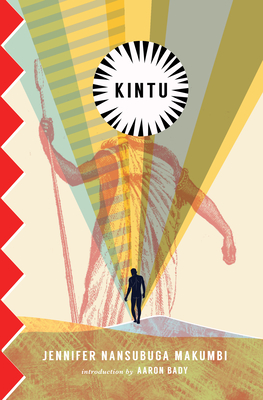 Kintu
Paperback

* Individual store prices may vary.
Description
Publishers Weekly Best Books of 2017
Winner of the Windham-Campbell Prize
Winner of the Commonwealth Short Story Prize
A soaring and sublime epic. One of those great stories that was just waiting to be told.--Marlon James, Man Booker Prize-winning author of A Brief History of Seven Killings
First published in Kenya in 2014 to critical and popular acclaim, Kintu is a modern classic, a multilayered narrative that reimagines the history of Uganda through the cursed bloodline of the Kintu clan. Divided into six sections, the novel begins in 1750, when Kintu Kidda sets out for the capital to pledge allegiance to the new leader of the Buganda Kingdom. Along the way, he unleashes a curse that will plague his family for generations. In an ambitious tale of a clan and a nation, Makumbi weaves together the stories of Kintu's descendants as they seek to break from the burden of their shared past and reconcile the inheritance of tradition and the modern world that is their future.
Transit Books, 9781945492013, 446pp.
Publication Date: May 16, 2017
About the Author
Jennifer Nansubuga Makumbi, a Ugandan novelist and short story writer, has a PhD from Lancaster University, where she now teaches. Her first novel, Kintu, won the Kwani? Manuscript Project in 2013 and was longlisted for the Etisalat Prize in 2014. Her story Let's Tell This Story Properly won the 2014 Commonwealth Short Story Prize. She is currently working on her second novel and a collection of short stories, Travel Is to See, Return Is to Tell. Jennifer lives in Manchester, UK with her husband, Damian, and her son, Jordan. Aaron Bady is a writer in Oakland and an editor at The New Inquiry.