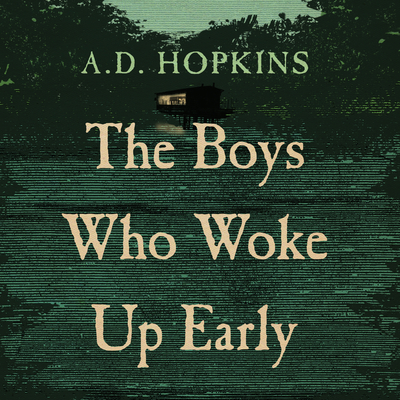 The Boys Who Woke Up Early
Hardcover

* Individual store prices may vary.
Other Editions of This Title:
Digital Audiobook (3/2/2019)
Paperback (8/2/2021)
Description
Playing cops was just a game until the bullets were real.
The gravy train hasn't stopped in the hollers of western Virginia for more than thirty years when Stony Shelor starts his junior year at Jubal Early High. Class divides and racism are still the hardened norms as the Eisenhower years draw to a close. Violence lies coiled under the calm surface, ready to strike at any time. On the high school front, the cool boys are taking their wardrobe and music cues from hip TV private dick Peter Gunn, and Dobie Gillis is teaching them how to hit on pretty girls. There's no help for Stony on the horizon, though. Mary Lou Martin is the girl of his dreams, and she hardly knows Stony exists. In addition, Stony can't seem to stay out of juvenile court and just may end up in reform school. A long, difficult year stretches out in front of him when a new boy arrives in town. Likeable bullshit artist Jack Newcomb dresses like Peter Gunn, uses moves like Dobie Gillis, and plays pretty good jazz clarinet. Jack draws Stony into his fantasy of being a private detective, and the two boys start hanging around the county sheriff's office. Accepted as sources of amusement and free labor, the aspiring gumshoes land their first case after the district attorney's house is burglarized. Later, the boys hatch an ingenious scheme to help the deputies raid an illegal speakeasy and brothel. All the intrigue feels like fun and games to Jack and Stony until a gunfight with a hillbilly boy almost gets them killed. The stakes rise even higher when the boys find themselves facing off against the Ku Klux Klan.
Imbrifex Books, 9781945501272, 256pp.
Publication Date: March 3, 2019
About the Author
A.D. Hopkins spent 46 years as a journalist in Virginia, North Carolina, and Las Vegas. Much of that time he was an investigative reporter and editor, and part of it he was a touring correspondent focusing on small-town life. Hopkins' fiction reflects realities and people he met in the small towns, police stations, and courthouses of Virginia. Hopkins co-authored a respected history of Las Vegas, and is an authority on early Nevada gunslingers. In 2010 he was named to the Nevada Newspaper Hall of Fame. In 2020, Hopkins won the Ben Franklin Award for Best New Voice in Fiction and the 2019 Foreword INDIES Gold award for Historical Fiction. At home in Las Vegas, Nevada, Hopkins is currently working on a sequel to The Boys Who Woke Up Early.