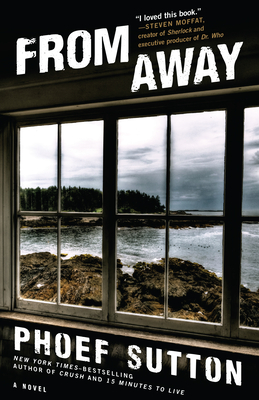 From Away
Paperback

* Individual store prices may vary.
Description
Sammy Kehoe, his sister, Charlotte, and her four-year-old daughter, Maggie, are all each other have left since the car accident that killed the rest of their family. When they visit their beloved old family home on remote Fox Island, Maine, Sammy and Charlotte each have relationship sparks with island locals. But the budding idyll is shattered when Sammy and Maggie's unexplained abilities to "see things" are put to the test when dangerous ghosts from the past resurface. At first, this novel about an unusual and loving family draws readers in with warmth and intrigue--and then it builds with suspense that makes it impossible to put down.

Prospect Park Books, 9781945551109, 344pp.
Publication Date: February 13, 2018
About the Author
Phoef Sutton is a New York Times-bestselling novelist, television writer, and playwright whose work has won two Emmys, a Peabody, a Writers Guild Award, a GLAAD Award, and a Television Academy Honors Award. Sutton has been an executive producer of Cheers, a writer/producer for Boston Legal and NewsRadio, and the creator of several TV shows, including the cult hit Thanks. He is the author of the Crush mystery series and the co-author (with Janet Evanovich) of two New York Times bestsellers, Curious Minds and Wicked Charms. He lives in South Pasadena, California, and Vinalhaven, Maine.