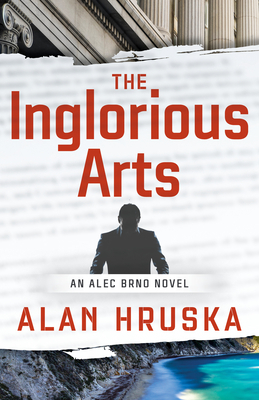 The Inglorious Arts
An Alec Brno Novel
Paperback

* Individual store prices may vary.
Description
New York lawyer Alec Brno, first introduced in Pardon the Ravens, is tested again by overlapping personal and professional crises. First, he's asked to rescue his firm's oldest client, which is being sued vindictively by a giant public utility, plus the firm's largest client, which is embroiled in a politically motivated suit before a lunatic federal judge. To avoid crippling results, and the loss of more than 200,000 jobs, Alec must somehow get rid of both cases almost immediately and stop thousands of others from suing. This seemingly impossible assignment arrives just as Alec's adopted sixteen-year-old daughter, the inheritor of a Mafia fortune, is targeted in a sex-slave scheme by her uncle, the capo famiglia. Distractions only intensify when Alec's beautiful sister-in-law, who arrives from Dublin looking and acting so much like his deceased wife, also becomes a board piece in the Mob game. The Inglorious Arts follows Alec's heroics as he deals with corporate intrigues, high-stakes courtroom battles, Mob terror, and the frantic race to save the lives of the women he loves.
Prospect Park Books, 9781945551406, 320pp.
Publication Date: February 19, 2019
About the Author
Alan Hruska is the author of the novels Wrong Man Running, Pardon the Ravens, It Happened at Two in the Morning, the writer of several plays produced in New York and London, and the writer and director of the films Reunion, The Warrior Class, and, most recently, The Man on Her Mind. A New York native and a graduate of Yale University and Yale Law School, he is a former trial lawyer who was involved in the some of the most significant litigation of the last half of the twentieth century. The Inglorious Arts is his fifth novel.