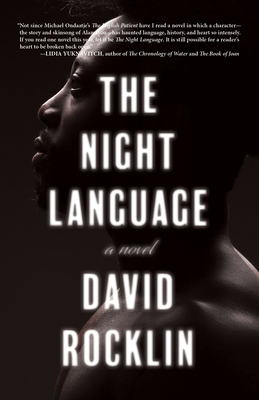 The Night Language
Paperback

* Individual store prices may vary.
Description
Bronze medal winner for the Foreword INDIES Award for best LGBT Fiction The Night Language tells the story of a young man, Prince Alamayou of Abyssinia (present day Ethiopia), who is taken from his home and the Abyssinian war to the court of Queen Victoria--a world he knows nothing about. With him is Philip Layard, a young apprentice to one of the doctors on the battlefield in Abyssinia, who becomes Alamayou's guardian, only friend, and eventually, the love of his life. When Parliament accuses Alamayou of murder, the young prince is sentenced to return to Abyssinia where he will be executed. Alamayou's only hope comes from the very thing that cannot be uttered: the unexpected and forbidden love between him and Philip. Inspired by true events, The Night Language is a unique novel of love, loss, and the consequences of repressive societies.
Rare Bird Books, a Vireo Book, 9781945572487, 322pp.
Publication Date: November 14, 2017
About the Author
David Rocklin is the author of The Luminist and the founder/curator of Roar Shack, a monthly reading series in Los Angeles. He was born and raised in Chicago and now lives in LA with his wife, daughters and a 150 lb Great Dane who seriously needs to stay on his own bed. He's currently at work on his next novel, The Electric Love Song of Fleischl Berger.