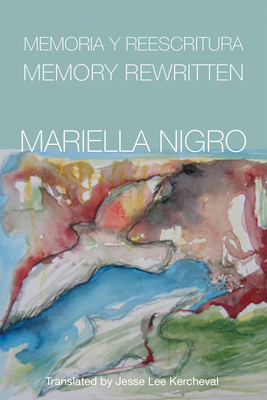 Memory Rewritten
Paperback

* Individual store prices may vary.
Description
Floating between memoir and philosophical inquiry, Mariella Nigro's Memory Rewritten explores the ongoing impact of a childhood trauma and the power of poetry to come to terms with loss, even finding beauty in it. "Sister souls of mine, never look back " admonished Uruguayan modernist poet Delmira Agustini (1886-1914) in an elegy that reminds us of the fate of the biblical Lot's wife as well as the ill-fated Orpheus. But sometimes, looking back is necessary - particularly when it is a sister who has been lost. Uruguayan poet Mariella Nigro's Memory Rewritten is a meditation on the insufficiency of language to provide a container for human emotion and memory- and yet the reality that it is the only means we have. "I'm writing an elegy / and so I'm arranging a dark bouquet of useless words /with their eloquence of broken petals / and burning in the rhetoric of embroidered leaves / the poem grows in black water / of the fragile overflowing vase," Nigro states. The ghost of a beloved sister dead in childhood haunts these poems, as does the need for repetition, the compulsion to return to the sites of loss and pain. However, rather than merely repeating memories, Nigro elegantly transforms them, salvaging beauty from the wreckage: "In a box I locked like Eleusian mysteries the poems we'd shared the previous year under the January moon, along with the colored ribbons and glass beads that we'd fought over, now mine alone." In a poetics reminiscent of Helene Cixous's ecriture feminine, Nigro transforms the visceral, bodily experiences of loss and brings the reader along with her on a journey where grief does not proceed in any orderly stages, where pain and healing coexist within the mess of language, and out of them emerges a poem.
White Pine Press (NY), 9781945680625, 130pp.
Publication Date: June 20, 2023