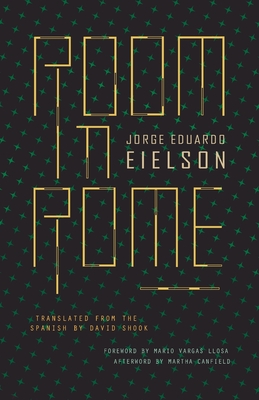 Room in Rome
Paperback

* Individual store prices may vary.
Description
Poetry. Latinx Studies. Art. Translated by David Shook. As a person, Eielson always kept something secret, an intimacy he preserved even beyond the reach of his closest friends. This mysterious depth intrigued and fascinated those who knew him and is a salient feature of his writing, sculpture, and paintings. Perhaps this depth will help ensure that his visual and poetic works endure. Though inseparable from the period in which it was created, Eielson's work deserves to live on and bear witness for future generations to the myths, dreams, miseries, and achievements pertaining to the world in which Eielson both suffered and enjoyed his life.--Mario Vargas Llosa David Shook's translation of Jorge Eduardo Eielson's ROOM IN ROME rescues an essential voice of contemporary Peruvian poetry. A poet of the world who rebels against national as well as aesthetic borders, Eielson rejects simplistic discords between social and artistic commitment. His poetry heralds the power of words: gathering them, sculpting them, changing them to gunshots.--Katherine Hedeen Alongside his other Roman collection, Noche oscura del cuerpo, critics consider ROOM IN ROME to be Eielson's masterpiece. The collection displays its author's rare ability to 'knot' together past and present, tradition and novelty, the anguish of modern life and the resplendence of another, serene existence within reach.--Martha Canfield There was a time when poetry belonged to the world, both the known world and the one beyond knowing. Eielson taught me everything.--Mario Bellat n Without punctuation or capital letters, the vertical and broken verses of ROOM IN ROME are 'arrows / of rare power / aphrodisiacal and purgative.' Each furious repetition is a nail in our heads. The city 'where the sun urinates' is snatched from its gods and offered to us in the intimate, elusive tone of an exceptional poet and brought to life in English in this long-awaited translation.--Enrique Winter.
Cardboard House Press, 9781945720185, 108pp.
Publication Date: August 1, 2019
or
Not Currently Available for Direct Purchase