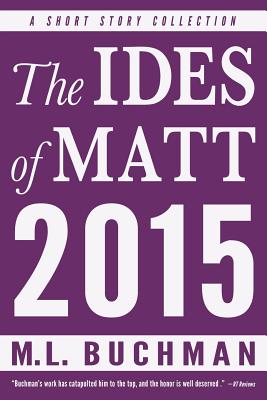 The Ides of Matt - 2015
Paperback

* Individual store prices may vary.
Description
The Second Annual Volume of short stories originally published monthly for free on www.mlbuchman.com.
It began in 2014 as a gift for my fans, but I quickly discovered the joy of the short form. I have a lifelong love of short fiction as a reader, but it took me until 2014 to begin writing it. Inside this volume I have collected the second year's worth of those short stories and added introductory commentary for each tale.
Come join me as the Night Stalkers fly to the rescue, the Hotshots stride into wildfires, dreams are sewn (literally), and chefs are murdered with flair. Come join my characters as they find adventure, romance, and true love. A baker's dozen of short tales certain to tickle anyone's fancy.
Buchman Bookworks, Inc., 9781945740053, 498pp.
Publication Date: September 27, 2016