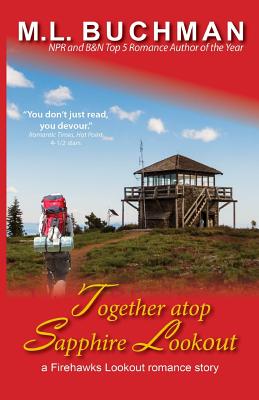 Together atop Sapphire Lookout
Paperback

* Individual store prices may vary.
Description
-a Firehawks Lookout romance story-
Just before Danny Chay's life runs completely down the drain, an old friend bails his sorry self. Bails him off the street and onto the 3,000-mile long Continental Divide Trail. What's up with that?
Lexi Forrester needs a change. A summer as a fire lookout lies blissfully far away from her law-office past that she loses herself.
Until they both discover new paths Together atop Sapphire Lookout.
Buchman Bookworks, Inc., 9781945740107, 88pp.
Publication Date: November 12, 2016