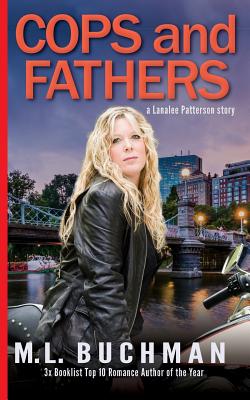 Cops and Fathers (Paperback)
Buchman Bookworks, Inc., 9781945740589, 80pp.
Publication Date: April 19, 2018
* Individual store prices may vary.
Description
-a Lanalee Patterson story-
If former cop turned private eye Lanalee Patterson mixed it up with an abusive husband or a street gang, fine by her. Helping the kids-that's the ticket. But she never expected to "mix it up" with Judge Verna Carlisle, or any other woman. The straight-laced Judge definitely changed Lana's views on that.
The one Lanalee can't deal with? Retired Detective Sergeant David Patterson-her father. Family never really worked between them. And now with her departure from the Force and the revelation of her relationship with Verna, his visit turns even less fun than usual. When trouble hits, she's driven to her limits by COPS and FATHERS.
About the Author
M.L. Buchman started the first of over 50 novels and as many short stories while flying from South Korea to ride his bicycle across the Australian Outback. Part of a solo around the world trip that ultimately launched his writing career. All three of his military romantic suspense series-The Night Stalkers, Firehawks, and Delta Force-have had a title named "Top 10 Romance of the Year" by the American Library Association's Booklist. NPR and Barnes & Noble have named other titles "Top 5 Romance of the Year." In 2016 he was a finalist for Romance Writers of America prestigious RITA award. He also writes: contemporary romance, thrillers, and fantasy. Past lives include: years as a project manager, rebuilding and single-handing a fifty-foot sailboat, both flying and jumping out of airplanes, and he has designed and built two houses. He now makes his living as a full-time writer on the Oregon Coast with his beloved wife and is constantly amazed at what you can do with a degree in Geophysics. You may keep up with his writing and receive a free starter e-library by subscribing to his newsletter at: www.mlbuchman.com