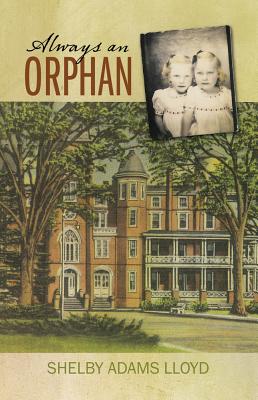 Always an Orphan
Paperback

* Individual store prices may vary.
Description
"I was an orphan then, I am an orphan now, and I will always be an orphan." For years, people have told Shelby Adams Lloyd that she should write about her life growing up in the Oxford Orphanage in Oxford, North Carolina—how she lived and worked while learning a trade there. Shelby finally sat down at the computer and started her story of living in the orphanage. She took a deep breath as she remembered what she went through and how she overcame the rejections she has felt since childhood. Always an Orphan is a loving memoir of a unique childhood where family, to this day, is the orphans Shelby grew up with, and home is the orphanage she looks back on with pride and love.
Bedazzled Ink Publishing, 9781945805158, 196pp.
Publication Date: September 1, 2017
About the Author
Shelby Adams Lloyd retired to Southport, North Carolina in 1999 with her husband, Donald. They have three children and six grandchildren. Loving to read, she started writing at the age of 64. Shelby is active in her church and enjoys cooking—especially gourmet recipes she gets from The Food Network and Cook, Inc. You can find her most days at the computer where she is working on a new manuscript or crocheting sweaters.