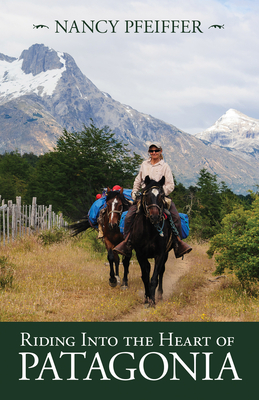 Riding Into the Heart of Patagonia (Paperback)
Bedazzled Ink Publishing, 9781945805677, 250pp.
Publication Date: May 1, 2018
* Individual store prices may vary.
Description
As a novice horsewoman, Nancy Pfeiffer took off across Patagonia alone on horseback. Over the next two decades and 3,000 kilometers of rugged horse trail, the hospitable people who live there took her in, and Patagonia slipped silently into her soul. This is a story of a rapidly changing cultural landscape. It is a tale of a lone woman and a horse, on the most ancient of all journeys.
About the Author
A lifelong adventurer and outdoor educator, Nancy Pfeiffer has traveled from Antarctica to the Arctic Ocean. Her published works range from poetry to scientific research, exploring subjects from the joys and frustrations of building a house as a single woman to mountaineering for paraplegics. Nancy lives with her husband Fredrik in a cabin outside Palmer, Alaska.
Praise For Riding Into the Heart of Patagonia…
"Nancy Pfeiffer writes with an easy going, conversational grace, with pithy aphorisms tossed in to spice things up.  Riding into the Heart of Patagonia is a story of a cultural landscape that is changing rapidly as all cultural landscapes are changing.  It is a tale of a lone woman and a horse, one woman and herself, one woman on the most ancient of all journeys.  It is a must read for those of us who have experienced adventure ourselves, and equally important for those who can appreciate the awakening on a physical journey, without necessarily seeking the hardship itself." —Jon Turk, author, The Raven's Gift
"Pfeiffer's observations beckon: flowering calafate, gnarled branches in the lenga forest, the deeply rooted, welcoming people. It all smells of horsehair and rivers and mud and maté, and I didn't want any of it to end." —Emily White, Adventure Journal