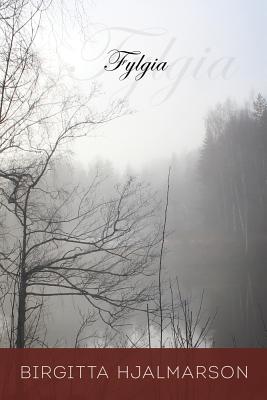 Fylgia
Paperback

* Individual store prices may vary.
Description
Hidden in the forest of Sweden, a country church gleams white, as stark and resilient as the Lutheran faith that sustains it. The First World War rages on the continent. Anna, in the front pew, refuses to accept the age-old beliefs the village hands her.
Sixty years later, Anna gives refuge to a young niece, whose marriage is falling apart. Fredrik, Anna's lover, is long since dead. She still blames him for the death of their child, yet she misses his scent that would linger on her skin, like the moon that shone on the snow and colored it blue.
Every day she visits the child's grave, an old woman in a beret and tweed jacket. Time after time her thoughts return to the past, when she had to go on living, even though all seemed lost.
Praise For Fylgia…
"Something intriguing and gripping flows through every page of this unique work of fiction. The atmosphere is rather hard and almost melancholic, but Anna is the bright, feisty character whose strength and determination overrule the morose rules and regulations of her community, in attitude if not in actual application. Beautifully crafted." —Viviane Crystal, Historical Novels Review
Bedazzled Ink Publishing, 9781945805707, 240pp.
Publication Date: June 1, 2018
About the Author
Birgitta Hjalmarson studied Swedish, English, and German Literature, earning a Master's Degrees from the University of Lund, Sweden, and the University of California at Davis. While covering the San Francisco art beat as a contributing editor for Art & Auction in New York, she also wrote Artful Players, a book on early California art, published by Balcony Press.