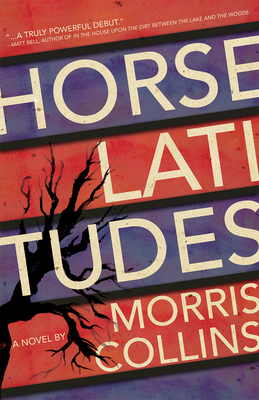 Horse Latitudes (Paperback)
Dzanc Books, 9781945814761, 344pp.
Publication Date: January 15, 2019
Other Editions of This Title:
Paperback (12/10/2013)
* Individual store prices may vary.
Description
"When your life vanishes, how do you do anything but follow it?"
Haunted by guilt and reeling from his shattered marriage, New York photographer Ethan flees south to a Central American country on the brink of revolution. Ethan doesn't know if he's seeking redemption or punishment, but--one bad choice after another--he finds himself indebted to Yolanda, who gives him a chance, if anything she's saying is true, to find both.
Yolanda's sister is deep in the country's interior, waiting for a man named Soto--a slave trafficker posing as a migrant guide. The journey to find her plunges Ethan into a feverish world of demented expatriates, intelligence officers, mystics and lunatics, where loyalties are uncertain and ghosts unshakable.
A harrowing examination of post-colonial blight, Horse Latitudes is a lushly written tropical gothic--part thriller, part nightmarish journey into the corruption at the heart of US intervention in Central America--that peers into the world of Mario Vargas Llosa's The Neighborhood through the lens of Elliot Ackerman's Dark at the Crossing.