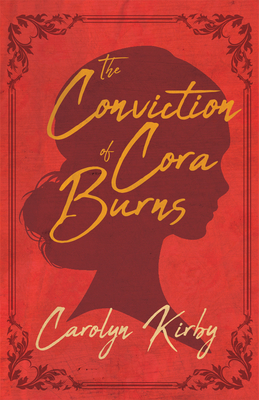 The Conviction of Cora Burns
Paperback

* Individual store prices may vary.
Other Editions of This Title:
Digital Audiobook (4/3/2019)
Description
Kirby writes with skill and gusto. --The Times
Birmingham, England, 1885:
Cora Burns has always struggled to control the violence inside of her. Does this temperament come from the mother she never knew, a convict who gave birth to her in jail? Or is Cora a product of her harsh upbringing in the workhouse, where her only light was a girl named Alice Salt, so like Cora that they were almost sisters.
Just released from Birmingham Gaol, Cora sets out to find Alice. But her memories of Alice are hazy, entangled with the memories of a terrible crime: the murder of a little boy in the workhouse. Her sole clue is a bronze medal cut in half, engraved with the word SALT.
Cora finds work as a servant in the home of Thomas Jerwood, a gentleman-scientist obsessed with the study of hereditary criminality. Here Cora befriends a young girl, Violet, who seems to be the subject of a living experiment into upbringing and character. But are there two identical girls called Violet? And is Jerwood also secretly studying Cora? As the secrets of her past unravel, Cora must decide if her own scarred nature is an unalterable product of biology or if she has the strength to change.
With the power and intrigue of Emma Donoghue's The Wonder and Sarah Schmidt's See What I Have Done, Carolyn Kirby's debut novel delves into Victorian London's dark underbelly and the question of where we first learn violence: from our scars or from our hearts.
Dzanc Books, 9781945814846, 296pp.
Publication Date: March 19, 2019