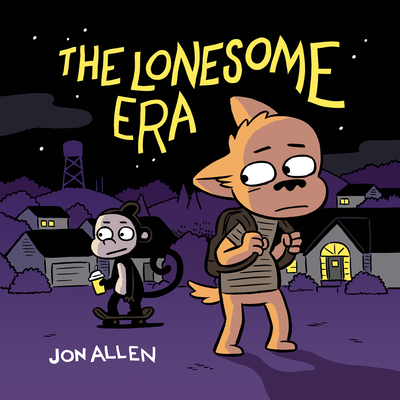 The Lonesome Era (Paperback)
Iron Circus Comics, 9781945820380, 424pp.
Publication Date: December 10, 2019
* Individual store prices may vary.
Description
"A touching book that is sure to appeal to any reader who has tried to be the person they were meant to be." -- BOOKLIST
Camden is a cat. Camden is also crushing hard on his best buddy and all-around terrible influence, Jeremiah. Young, bored, and trapped in their slowly decomposing Rust Belt town, Camden tamps down his burgeoning feelings for the local ne'er-do-well and allows himself to be dragged along with every awful idea, every hair-brained plan, and every threat to life and limb Jeremiah can come up with. As the dangers of Camden's risk-taking mount, an even more terrifying confrontation with who he is and what he truly wants looms ever closer. How much longer can this go on?
With acute perception and sensitive wit, Jon Allen (Ohio is for Sale) explores the depths of teenage yearning below the deceptively shallow details of everyday life in a powerful, page-turning coming-of-age tale.
About the Author
Jon Allen grew up in a small town in Connecticut in the Naugatuck Valley, and he's been drawing comics since he was a kid, initially inspired by reading Calvin and Hobbes in the newspaper. He went to school for illustration and got his MFA in painting. When he graduated in 2009, he moved to Brooklyn and put all his energy into making comics. Since then, he's worked as a barista, a studio assistant for a handful of painters, a UI/UX designer, and a storyboard and layout artist for a show on Adult Swim.