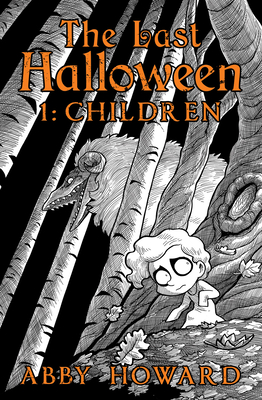 The Last Halloween
Children
Paperback

* Individual store prices may vary.
Description
A comic horror tour de force. -- KIRKUS, Starred Review
Tailor-made for fans of postmodern horror comedy. -- BOOKLIST, Starred Review
An endearingly emotional journey. -- PUBLISHERS WEEKLY, Starred Review
Howard's writing is so razor-sharp, it might have blood dripping from it. -- SCHOOL LIBRARY JOURNAL, Starred Review
The monster apocalypse is nigh, but never fear Humanity is under the protection of . . . this crew?
It's a lonely Halloween night for ten-year-old Mona. While everyone else is out having a ghoulishly good time, she's stuck inside without so much as a scary movie to watch. Just when she figures this evening can't get much worse, a giant monster appears in her living room, proving her very, very wrong. Running for her life, Mona quickly sees that she's not alone; trick-or-treating's been canceled due to monster invasion A barrier keeping billions of monsters at bay has broken and the horrific hordes have descended upon humanity, wreaking bloody havoc everywhere they stomp, slither, or squish. She may not be equipped for it, but it's up to Mona to save the world with a team of fellow weirdos by her side. Perhaps they will succeed. Or perhaps this will be . . . The Last Halloween.
Iron Circus Comics, 9781945820663, 400pp.
Publication Date: October 27, 2020
About the Author
Abby Howard is a cartoonist whose interests include dinosaurs, horror, and Spoons, her beautiful cat. She's been drawing comics since first discovering there was such a thing, eventually putting them online and gaining a following that led to a full-time cartooning career. She's the creator of the self-published humor comic, Junior Scientist Power Hour, the gothic adventure The Last Halloween, the horror collection Crossroads at Midnight (both from Iron Circus Comics), and the Earth Before Us series from Amulet, a three-book educational series about ancient beasts.