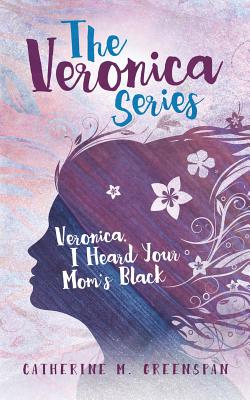 Veronica, I Heard Your Mom's Black (Paperback)
Two Sisters Writing and Publishing LLC, 9781945875007, 108pp.
Publication Date: August 22, 2017
* Individual store prices may vary.
Description
Veronica's mother is black, and her father is white, but she looks entirely white, not biracial. People at school start making a big deal about it, but nobody cared before she got to eighth grade. Why do they think it's their business? Her world is changed forever. But how does she find herself in everybody else's confusion? In all the chaos?
Even Veronica's best friend, Katie, who's white, acts weird sometimes, like when a black girl from school comes to the house to get her hair cut by Katie's mom.
"I didn't know my mom cut black people's hair," Katie said.
This same black girl wanted Veronica to join her friends at lunch when she learned Veronica was black. Veronica wonders why this girl had never spoken to her before. Was it just because she's black that she wanted to be her friend now? And why had she called Katie a white-ass and huffed away when Veronica invited her to sit with them.
Even the black girls in cooking class question Veronica's knowledge of greens and chitlins.
"Greens is black folk's food," they tell her.
Is this her new life: explaining her racial background to everybody, black and white, including this boy who likes her. The first boy to like her.
She doesn't know what to say when he repeats some racist things his dad told him. Is he a racist, too? Will he feel differently about her when she tells him the truth, which she has to do sooner than later