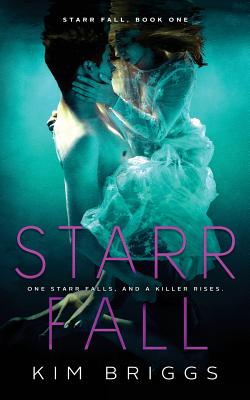 Starr Fall
Paperback

* Individual store prices may vary.
Description
On the run from the Organization, Starr never planned on falling in love. Starr Bishop's the complete package. A perfect smile, brains to match, and a winning attitude. Boys want to date her and girls want to be her. She's the type of girl you want to hate, if only she wasn't so damn likable. But don't worry, she's not interested in your boyfriend. Boys are one complication she can live without. When the Organization decides she's not only the model student but the ideal assassin, Starr'll need a lot more than high test scores and extracurricular involvement to get herself out of that commitment. Dark, moody, and dead sexy Christian Evergood is the last person she'd expect-or even want- to come to her rescue. From opposite ends of Webster High's social hierarchy, their lives collide in one electrifying moment. Christian isn't the Goth loner he pretends to be, he's a part Cherokee, All-American boy who wants to be a hero, Starr's hero. Christian makes Starr forget that the Organization is after her, but nothing will stop the Organization from collecting their top recruit. By the way, the spot for junior class president just became available. What People Are Saying About Starr Fall... "I was swept up in Kim Briggs' whirlwind of secrets, swoon, and adventure from page one. Beautifully writing combined with a smart, driven protagonist made this a book I couldn't put down." -Isabel Bandeira, Author of Bookishly Ever After (Jan 2016) and Dramatically Ever After (June 2017) As the opener in what promises to be a thrilling series, Starr Fall hits the ground running and hits the water swimming. I couldn't turn the pages fast enough as Starr went from a super-achieving but otherwise pretty normal high school junior to a girl on the run from a shady, powerful government (maybe) agency and a deep, dark conspiracy we only see in glimpses. And why has the weird kid from school suddenly become her ultra-hot sidekick, with a connection between them that literally gives off sparks? He's a lot more than he seems. Every answer raises another question as the reader ricochets between the threat level outside the remote cabin and the heat level inside it. Briggs knows how to crank up both kinds of tension, in the best possible way. Book two can't come soon enough for this reader - Liz Coley, author of the award winning, internationally best-selling Pretty Girl-13.
Inkspell Publishing, 9781945910043, 244pp.
Publication Date: January 17, 2017
or
Not Currently Available for Direct Purchase